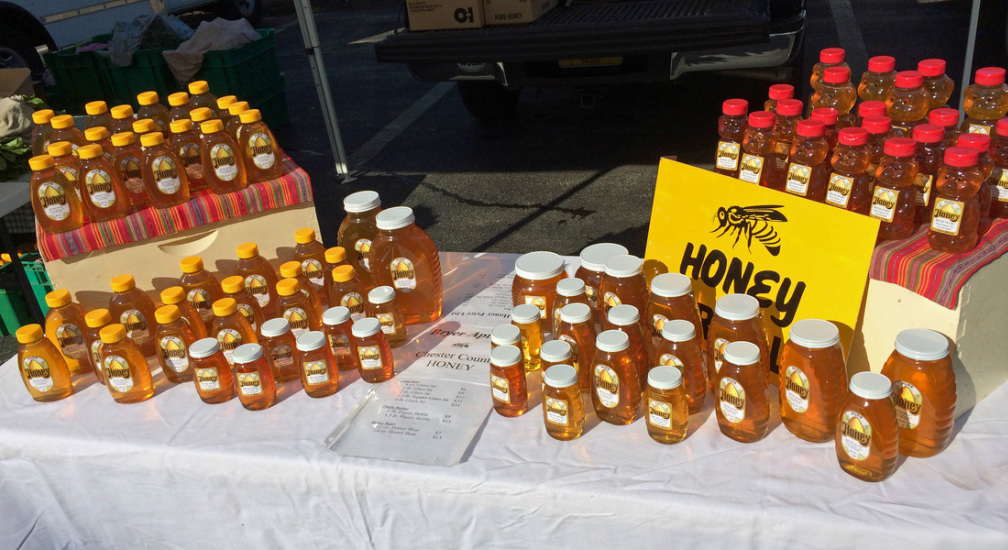 Since getting started in beekeeping in 2000, I have been enjoying the art and science of beekeeping. All of my hives are in Chester County, Pennsylvania and I produce raw honey with the wonderful flavor and fragrance just as the bees have created it. My honey has won prizes locally and from the PA State Beekeepers Association.
I sell honey at the West Chester Growers Market (
www.westchestergrowersmarket.com
) during regular market season and less frequently during winter months. I am normally at the market on the 1st and 3rd Saturdays of the month; please consult the market newsletter each week for details of my attendance and what I will be bringing.
Honey is available for sale in the containers such as in the photo above. I also produce comb honey, chunk honey, and beeswax candles. Many customers buy honey in small hex jars or honey bears as wedding or shower favors.
​
Want to see inside a beehive?
Watch this brief video: ​
www.youtube.com/watch?v=XIYq-LCzoYQ
Please note
: I produce all of the honey that I sell. I do not purchase honey from another beekeeper or locale for resale. Get your honey from the source!